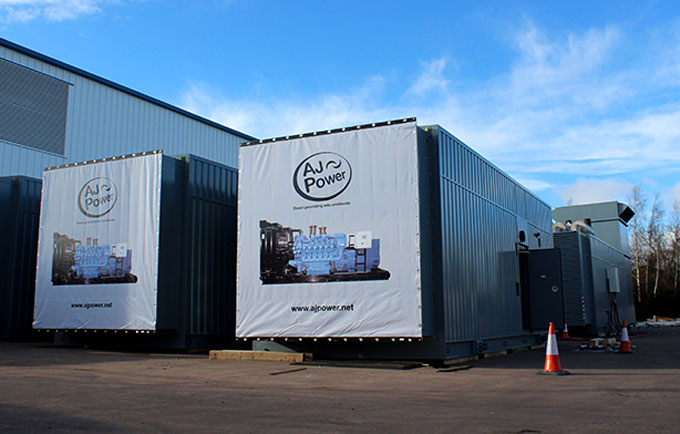 AJ Power was approached by a large global Telecommunications company to quote for the design, manufacture and installation of critical standby generating sets for two large ICT centres in Scandinavia.
​Following lengthy and detailed discussions it was decided that 12 x 2.25MW generating sets were required for the entire project - six units per ICT centre. The specification was very detailed, calling for a large 30,000 litre bunded 'belly' fuel tank, very strict noise levels of 65dBA at 3 metres and numerous safety systems in the generating set enclosure, including water mist fire protection system.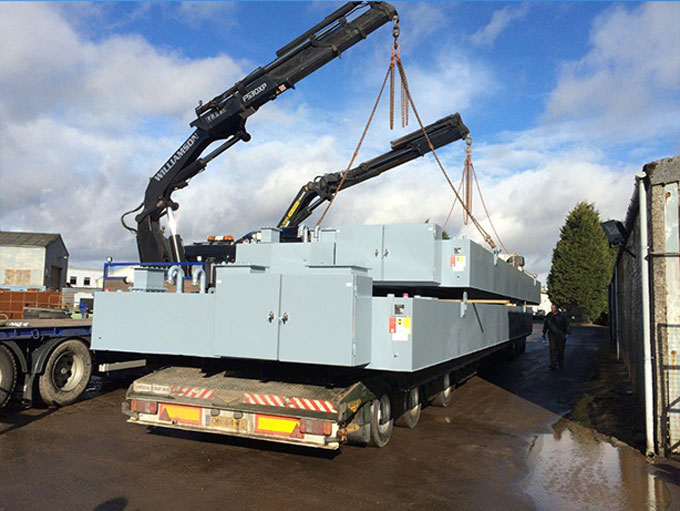 30,000 litre 'belly' fuel tanks were supplied.
The engines used were MTU units coupled to Stamford Frame 8 HVSI alternators, generating voltage at 10kV - 11kV depending on the site.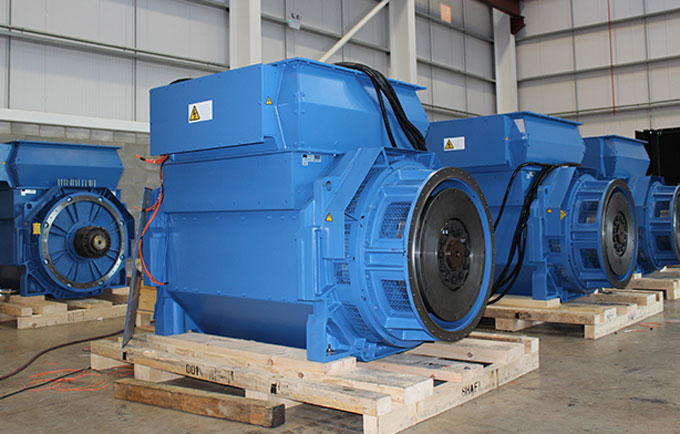 MTU 20V4000G23 engines were used.
​AJ Power designed the complete package - from the generating sets, the control and synchronising system and were also heavily involved in the acoustic enclosure design.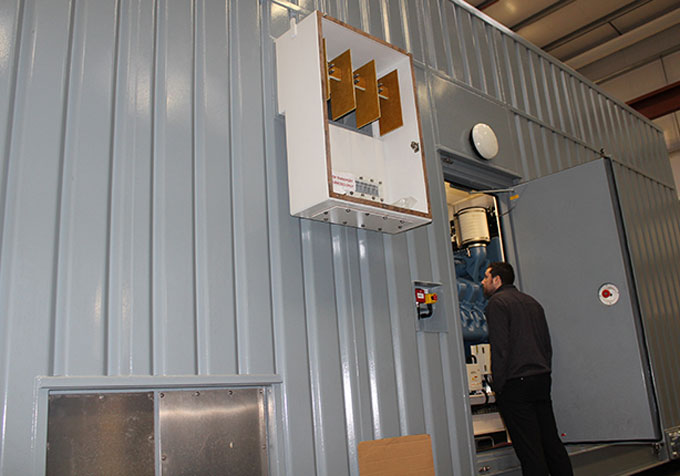 Special cable box was specified for outside container.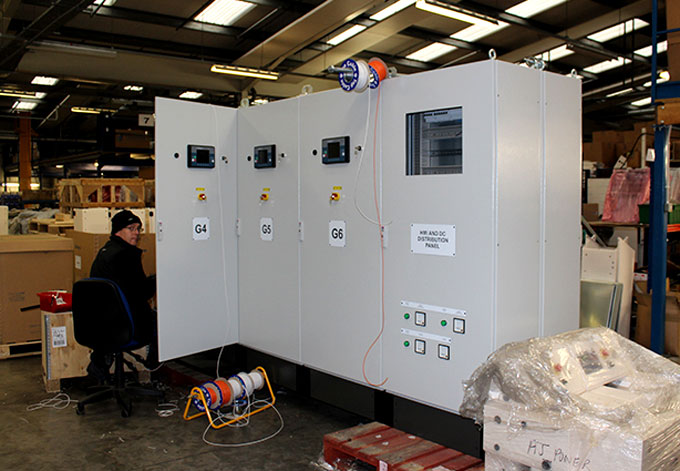 Complex control systems, handwired at the AJ Power factory.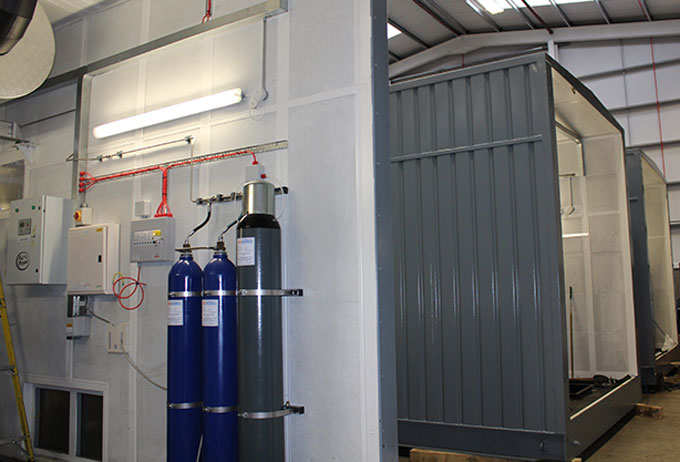 Automatic water mist fire protection system in each acoustic enclosure.
Witness testing was also conducted at the AJ Power factory at 10kV / 11kV, 0.8pf in the final built-up configuration.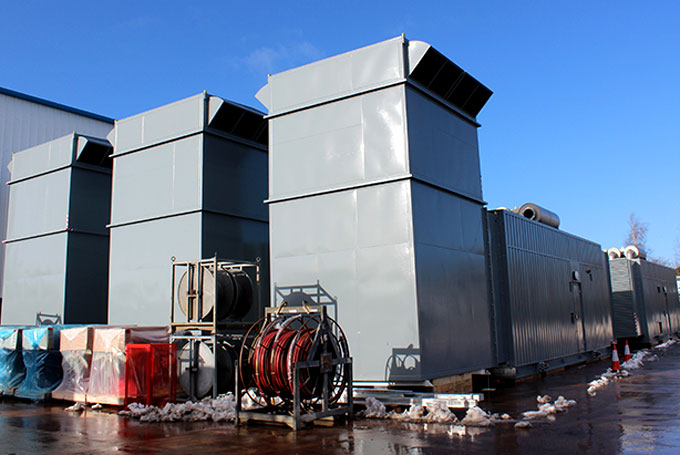 Each complete unit weights 80,000 kg (dry)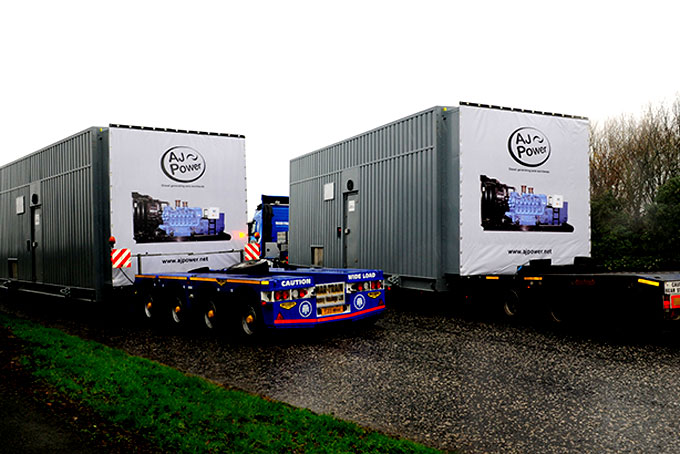 Gensets leave the AJ Power factory.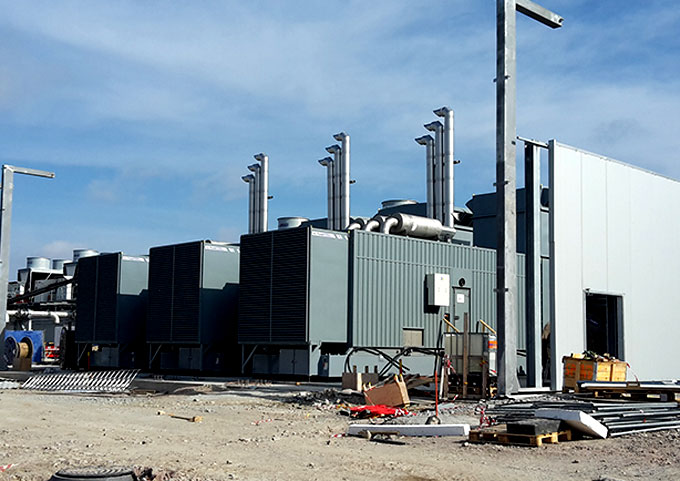 On site
Installation was completed including connecting all control cabling, fuel lines and mechanical items. Once fully installed, each site was subject to a site acceptance test were each generating set was fully witness tested again by the customer. Finally an Integrated Systems test was performed which ensured all critical systems for the building were fully operational and communicating properly.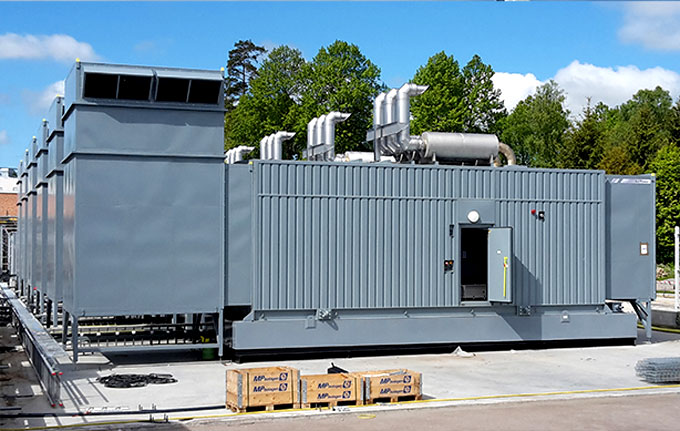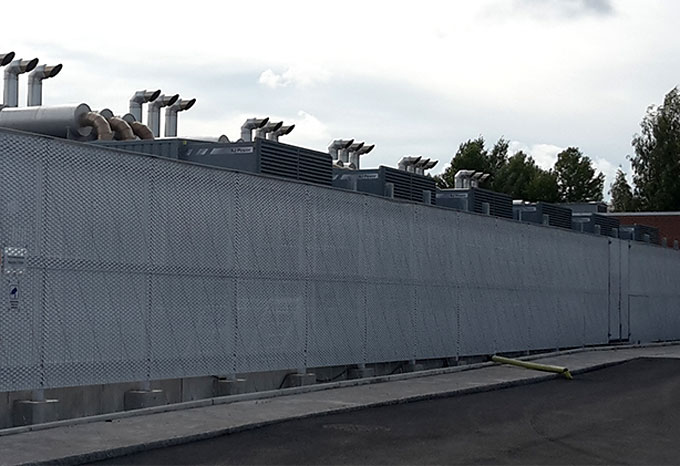 Under the direction of Project Manager Dr Graeme Purdy, the project was the largest in scope and value in AJ Power's history and demonstrates the engineering skills, generating set design capabilities and professional competence of all employees within the company.